Ready for a challenge that will take you through the summer?
Want motivation and inspiration that will help you stay on track to meet your goals?
Join our…
SUMMER SWEAT CHALLENGE
We've heard from SO MANY of you that are ready for a new challenge! We get messages and emails all the time about wanting to get "back on track", lacking motivation, and/or needing an extra push. That means it's time for us to start a new challenge!
Most people get out of their routines and veer off track over the summer and we don't want that to happen to you. We've created a Summer Sweat Challenge that is 12 weeks long and will give you your exact workout plan for the entire summer!
In case you aren't sure why you need a workout plan, here are 5 Reasons to Follow a Workout Plan!
Details:
Things to Note:
The Plans:
Click on the links below to read more about each plan and choose the one that best fits your goals!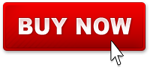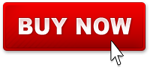 4