She Sweats 12 Week Workout Plan
Mind & Body Transformation
Are you out of shape and frustrated? 
Are you ready to get into shape and make a change NOW?
Do you struggle with where to begin? 
TRANSFORM YOUR BODY with SHE SWEATS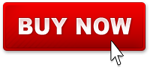 What is She Sweats Workout Plan?
Our She Sweats 12-Week Transformation Workout Plan is our most popular plan! It contains 12 weeks of workouts with emphasis placed on strength training and strategically placed cardio to optimally build muscle. It is designed to shed body fat while sculpting lean, sexy muscles.
What You Get with this Workout Plan:
12 weeks of gym specific or at-home workouts
HIIT routines
Our grocery list
Sample daily meal timing
Our philosophy behind the workouts
Workout calendar
Training logs
Facebook support group
Why Should I Choose She Sweats 12-Week Workout Plan?
Affordable on any budget
Accountability with a workout calendar
It's not just a workout, but a frame of mind
Look at what others are saying about She Sweats 12-Week Transformation!
"Stronger, more consistent at the gym, my arms look amazing and seeing 'cuts' in my legs."

"I look like I have lost weight but actually weigh a few pounds heavier. Major toning!!! I have run marathons and sprint tri's and they never gave me the definition I have after these 12 weeks. People comment on my arms and my husband on my tighter butt lol!"
My favorite testimonial:
"The 12 She Sweats Challenge was amazing!  I lost tons of inches and about 25 pounds!  The alterations lady for my dress begged me to stop!  Lol!  She took in the top about 4 1/2 inches and the waist 6 inches!!!!!!!  I did have to stop being so hardcore closer to the wedding for the dress to fit properly but am back on the wagon again. It really has become a lifestyle change for our whole family."
What's stopping you?
Join today!
She Sweats 12-Week Transformation Workout Plan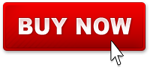 Do you still, have questions? We may have answered it in our FAQ section!